By: Rpf Gakwerere
Below is juice Michaëlla Rugwizangoga. Dear oppressed, enslaved, starving and unemployed Rwandans, always play your games somewhere else, but don't dare or be attempted with deranged dictator's food(s). If you want death courtesy of deranged dictator – #CriminalPaulKagame try your luck with juice Michaëlla Rugwizangoga.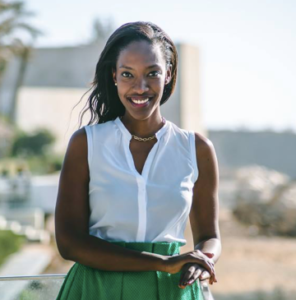 Michaëlla Rugwizangoga is the current "CEO" of Volkswagen showroom – Garage in Rwanda. The showroom – engine service garage that criminal Paul Kagame and his inept minions taunted as a Volkswagen assembling plant.
We still remember how East African gullible believed the public relations lies coming from Kigali, they taunted in big numbers their respective governments on how criminal Paul Kagame has attracted a Volkswagen manufacturing – assembly plant in Rwanda. These East African gullible were disappointed when they saw criminal Paul Kagame opening a Volkswagen service garage attached with a showroom.
IT IS NOT A CRIME TO WARN OPPRESSED AND ENSLAVED CITIZENS. FOR THE CORPORAL, IT IS MORALLY LEGAL AND LEGITIMATE TO WRITE, DISCUSS OR DEBATE ANYONE CONNECTED TO BRUTAL BLOODTHIRSTY DICTATOR – CRIMINAL PAUL KAGAME AND HIS SATANIC REGIME.
————————————————————————————————————
N.B: you can follow me at – Robert Patrick Fati Gakwerere page (Facebook page), @RGakwerere (tweeter) or at my blog – rpfgakwerere.org.
However, for those in the enclave – Rwanda, the blog rpfgakwerere.org was blocked by the junta regime, it can't be accessed unless you are using VPN.