By: Rpf Gakwerere
Criminal Paul Kagame is going, without any single doubt the bloodthirsty criminal is going, and currently he has started feeling about it. It is no longer about years, it's about when.
The bloodthirsty dictator has avoided the public at all cost, with exceptional of a recent video press conference after rumours had started circulating that his dead. It needed fake death rumours from DR Congo and Burundi bloggers to force 57Kg skinny deranged dictator out of his bunkers.
The bloodthirsty skinny dictator is tired, and those around him have started waking up to reality, that they have been serving a deranged serial killer who is supposed to be in a psychiatric ward. In his 1917 master work, "The state and Revolution," Lenin noted, "when people around you start doubting you, just retreat before a revolution of angry people sweeps you." In his work, Lenin wrote extensively on proletarian revolution.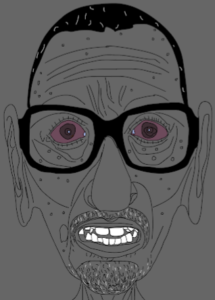 Since mid February, the bloodthirsty dictator – criminal Paul Kagame has been hiding in four key different bunkers. 1) Village Urugwiro bunker, 2) Gitarama bunker (Where his mother is buried and a witchcraft shrine built here), 3) Gabiro state lodge bunker (Gabiro barracks is the current tactical headquarter of Criminal Paul Kagame's special force) and Rwamagana state lodge. He is currently building a bunker and tactical command centre in Nyungwe forest around Nyamasheke district.
————————————————————————————————————
N.B: you can follow me at – Robert Patrick Fati Gakwerere page (Facebook page), @RGakwerere (tweeter) or at my blog – rpfgakwerere.org.
However, for those in the enclave – Rwanda, the blog rpfgakwerere.org was blocked by the junta regime, it can't be accessed unless you are using VPN.