By: Rpf Gakwerere
In 2015, after graduating from Smith College in USA, Ange Kagame currently referred within criminal Paul Kagame's office as princess from the North, has participated in assassinations and torture of innocent citizens. She has learned the art of brutality and tasted blood of innocent people. She is slowly mastering the art of dark age military intelligence brutality. Among Abega clan, of which criminal Paul Kagame and her daughter subscribe, there is a belief that killing and ruling are synonymous. In Abega clan mysticism, there is a stone age belief that a ruler must shed blood of innocent people in order to appease ancestors.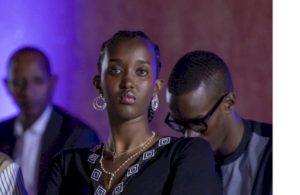 It is well known within the ruling Party – RPF, especially among the RPF/A historicals that criminal Paul Kagame has always conducted human sacrifices since early 1990s to present. Now, his daughter, Ange Kagame is slowly embracing the same mediaval beliefs of human sacrifices, blood and deaths, especially of innocent people.
For example, in January 2019, Ange Kagame knew in advance and in detail the assassination of model Alexia Uwera Mupende. The assassinated Alexia Uwera Mupende was an ex girl friend to Ange Kagame's husband, Bertrand Ndengeyingoma. In November 2019, Ange Kagame knew in advance and in detail the brutal assassination of Gen Fred Rwigema's sister, Joy Agaba Rwigema. Both Alexia Uwera Mupende and and Joy Agaba Rwigema were brutally assassinated by commandos from the presidential guard with outer exit cover of police operatives led by notorious police assassin CP Egide Ruzigamanzi.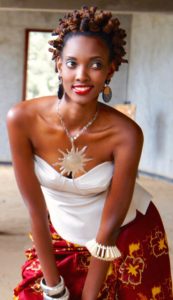 Since the beginning of May 2020, Ange Kagame has also been at the centre of torturing and execution of 12 presidential guard soldiers under fake intelligence information of a coup plot. In the weekend of of 1st May 2020, several Presidential guard operatives with connection to Uganda, especially through birth, were rounded up for questioning in regard to intelligence information about an impending Coup d'etat. This fake intelligence information had been passed to paranoiac ruler of the potato enclave (Rwanda) by notorious assassin Brig Gen Dan Munyuza.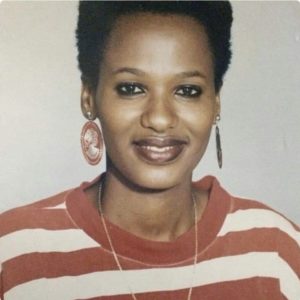 For those who don't know, Brig Gen Dan Munyuza is the brutal-ruthless semi-literate IGP of the potato enclave (Rwanda) and currently the head of Uganda desk. In order to ease pressure from his boss – Paul Kagame, Brig Gen Dan Munyuza ended up providing fake intelligence information about a coup d'etat plot that would involve presidential guard operatives who have family connection to Uganda, especially through birth.
For months, Brig Gen Dan Munyuza was under pressure due to his failures to provide real time concrete intelligence information on Uganda's military and presidential/political workings. Criminal Paul Kagame is always pressuring his security attack dog to produce intelligence results from Uganda, for criminal Paul Kagame satisfactory results are blood and deaths. To ease up the pressure, Brig Gen Dan Munyuza came up with a cooked up intelligence information about a coup plot. Unfortunately, the paranoid ruler believed and reacted on this fake intelligence information of which the results were the summary execution of 12 presidential guard personnel.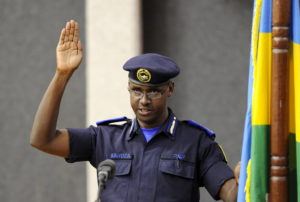 Since 2015, criminal Paul Kagame through his trusted head of presidential guard, a Burundian born boy – Brig Gen Willy Rwagasana, started to ship out from the presidential guard, soldiers who have connections with Uganda or born in Uganda, and redeployed to other segments of the army. Currently, 90% of men and officers in the presidential guard Brigade are either born in Burundi or DR Congo. Uganda or Rwanda born soldiers count for less than 10% within criminal Paul Kagame's presidential guard.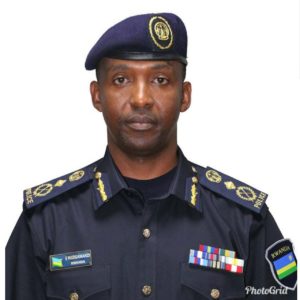 Brig Gen Dan Munyuza's fake intelligence information targeted these few soldiers with connections to Uganda, who are still in the presidential guard, and since the beginning of May 2020, the arrested presidential guard soldiers have been going through enhanced interrogations under the supervision of Brig Gen Willy Rwagasana and Brig Gen Ruki Karusisi, head of the presidential guard and head of special forces, respectively. Through these enhanced interrogations, Ange Kagame is always present and relaying information to his father criminal Paul Kagame. For those who know military quarters at Village Urugwiro, Criminal Paul Kagame's state house; very well know that there is a prison quarter attached with interrogation rooms.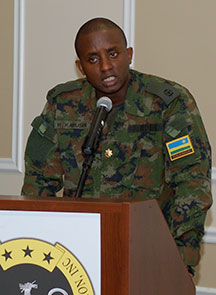 Potato enclave's princess, Ange Kagame is the real director of cabinet in the office of the president – criminal Paul Kagame, otherwise, she is criminal Paul Kagame's real chief of staff, while the supposed chief of staff Urujeni Feza Bakuramutsa is a mere aid to Ange Kagame who is currently referred within her father's office as princess from the north.
Ignore the prime minister of the potato enclave (Rwanda), Eduard Ngirente, like previous prime ministers under criminal Paul Kagame, they never have any single power on anything, their input on policy, political, security or military is totally zero. Eduard Ngirente is merely a doll receiving a salary and other benefits for doing nothing. The real prime ministerial powers lies in criminal Paul Kagame's office, and currently, criminal Paul Kagame's daughter is the real Prime minister of the potato enclave (Rwanda).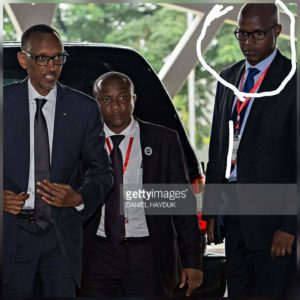 Previously, notorious assassin Ines Mpambara, criminal Paul Kagame's longtime Director of Cabinet in the President's Office was the real prime minister, from March 2020, when Ines Mpambara was dumped and deployed as Minister in Charge of Cabinet Affairs in the Office of the Prime Minister, her powers were transferred to notorious and power hungry Ange Kagame. Since her degree graduation in 2015, Ange Kagame had been working under Ines Mpambara through the supervision and mentoring of her father, criminal Paul Kagame. Ines Mpambara who is criminal Paul Kagame's side dish was a ruthless Director of Cabinet in the President's Office for over 10 years until her boyfriend, Paul Kagame realised that her usefulness were exhausted and was unceremoniously shipped out of criminal Paul Kagame's office.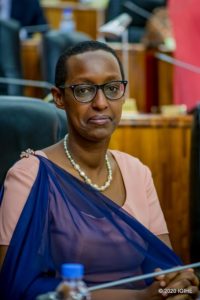 During Ange Kagame's further military training in 2013, which was based on intelligence and extraction training, under the supervision of death merchant Gen Jack Nziza, criminal Paul Kagame's daughter – Ange Kagame went through torture initiation training by visiting Kami torture centre, Mulindi torture centre and Gabiro torture centre. Years before, in 2010, the princess's older brother, Ivan Cyomoro Kagame categorically refused the torture observation training. In late 2010, Ivan Cyomoro Kagame dropout of America's prestigious military cadets college – West Point military academy citing, "military life aren't my things."
In the potato enclave, Ange Kagame has more powers than either the Chief of Defence Staff, don't be mistaken, she is ruthless and it has started feeding in her head that she is next inline to replace her brutal and bloodthirsty authoritarian father – Dictator Paul Kagame. Unfortunately, J3 is soon shortening this wishful thinking of a family which assumes to be owning the potato enclave (Rwanda). To the Kagames, the potato enclave is a family property inherited from their ancestors.
————————————————————————————————————
N.B: you can follow me at – Robert Patrick Fati Gakwerere page (Facebook page), @RGakwerere (tweeter) or at my blog – rpfgakwerere.org.
However, for those in the enclave – Rwanda, the blog rpfgakwerere.org was blocked by the junta regime, it can't be accessed unless you are using VPN.