By: Rpf Gakwerere
What has Kayumba Rugema been pressing to warranty all top assassins within Criminal Paul Kagame's intelligence services to hunt for his head at all cost?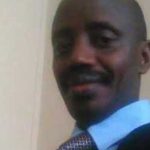 Currently, in the list of top most wanted individuals by criminal Paul Kagame and his intelligence apparatus are senior military and civilian officials in Uganda and Burundi. Among Rwandans, Rugema Kayumba's name is always a topic of discussion within Kagame's intelligence services.
* Treacherous assassin Gen James Kabarebe, "The boy (Rugema Kayumba) felt to learn or see what we have done to his elder brothers. He can't out run us forever. Soon his luck will run out, and we shall catch up with him. He won't know what hit him."
* Brutal assassin Lt Col Mucyo Murinzi, head of DMI operations, "for stopping leaks of sensitive information Rugama Kayumba has to remain a priority. For operation damage control, Rugema Kayumba has to go."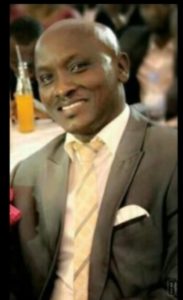 * Chief of poison, Assassin Brig Gen Dan Munyuza, head of Uganda desk and Rwanda's IGP, "Killing Rugema by bullet or poison would be a honour to him. He needs to be skinned to death like his cousin Major Nkubana. Anahitaji kifo chungu cha polepole, sio kifo cha haraka."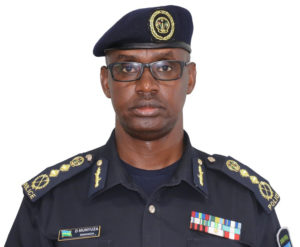 * Criminal Paul Kagame, "how would someone with no operation budget out manoeuvre you? How would one person without any single support be a headache to all of us. With all the support, how can you fail to shut down one single person?"
* Assassin CP John Bosco Kabera alias Kaboko, "our social media team have to undermine Rugema at every opportunity possible. We can't allow ibigarasha narrative to dominate."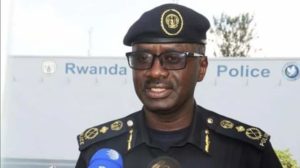 Since 2016, Kayumba Rugema has survived four known assassination attempts on his life.
* In 2016, Rugema Kayumba survived a DMI kidnapping operation in Uganda, that was led by criminal Paul Kagame's cousin, Col Silas Udahemuka. Col Silas Udahemuka is a well known notorious assassin who has killed innocent Rwandans since 1991 to president. His atrocities while in DMI, as head of Intelligence of criminal Paul Kagame's presidential guard and currently as Director General of Rwanda Civil Aviation Authority, are well documented. This bloodthirsty assassin has turned Kanombe airport a kidnapping ground. In 2016, with the help of double agent Kale Kayihura, they wanted to kidnap Kayumba Rugema in Uganda, but he was saved by intervention of patriotic Ugandans.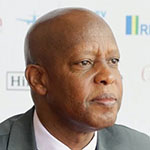 * In 2017, Rugema Kayumba survived an assassination attempt on his life. A senior police officer who was a DMI agent and a Kayihura confidant was given the mission, but the murderous plan fell because patriotic Ugandans came to know about it; this Kiruhura born police officer repented his sins and reported on the workings of DMI in Uganda, especially DMI Kawukumi in double agent Kale Kayihura's police force.
* In 2018, Rugema Kayumba survived an assassination in Oslo, Norway. The poison was supposed to be administered by a best friend who had accepted to work for DMI. According to DMI sources, Rugema Kayumba started avoiding his best friend and avoided to meet him altogether. DMI thinks someone within the organisation tipped off Rugema Kayumba; the reason for a sudden cutting off communication and friendship.
* In 2019, Rugema Kayumba survived an assassination in Oslo, Norway. DMI hired a Somali hit squad in Norway to go after his life. He survived a knife attack in Oslo, from DMI paid underworld Somali gangs.
* Will Rugema Kayumba survive 2020?
Back to my question, What has Kayumba Rugema done to annoy all Kigali's top assassins?