By: Rpf Gakwerere
RIP Ignatius Kamali Karegesa, ambassador Kameli Karegesa was a true human being who refused to participate in killing of innocent citizens, the key reason behind his sidelining from foreign ministry.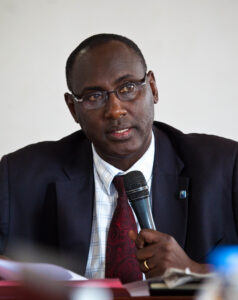 Ambassador Ignatius Kamali Karegesa has for long been treating effects of torture perpetrated against him for failing to participate in the assassination of Col Patrick Karegeya.
The troubles of Ambassador Ignatius Kamali Karegesa started in 2007 when Col Patrick Karegeya fled through Uganda, by then Kamali Karegesa was Rwanda's ambassador to Uganda. Then, Ambassador Ignatius Kamali Karegesa was questioned by Kigali for his failures in setting mechanisms to assassinate Col Patrick Karegeya.
He was reshuffled from Rwanda's embassy in Uganda to South Africa to continue instructed bidding of tracking Col Patrick Karegeya, but Kamali Karegesa was a true diplomat than an assassin. After failing on his key assignment of getting his hands dirty in blood of innocent Rwandans in diaspora, dictator Paul Kagame recalled him back to Rwanda.
Unfortunately, yesterday, 11th August 2020, hypocrite RPF Secretary General Francois Ngarambe came out to send a condolence message to ambassador Kamali Karegesa's family, despite the satanic regime refusing to support him obtain medical treatment outside the country. And the hypocrites are out with their crocodile tears. We all know their hypocrisy.
Dear oppressed and enslaved Rwandans, do you know that Ambassador Ignatius Kamali Karegesa was once incarcerated in Kami torture centre after being recalled from South Africa in 2011? His incarceration, torture and eventual sidelining was related to Col Patrick Karegeya's dossier.
RIP Ambassador Ignatius Kamali Karegesa, you were totally a honourable and a gentleman, impfura. You served your country to the fullest, and fair to everyone.