By: Rpf Gakwerere
The two Key leaders of a coup d'etat in Mali are Russian trained military officers. The two key middle ranking military officers who took power yesterday, Tuesday, in Mali, are Russian trained military officers who had just returned home from a gruelling military command course in Russia.
Col Malick Diaw, the deputy commander of Kati military camp and Col Sadio Camara were together in Russia for a military command course. And they both returned back to Mali early this year.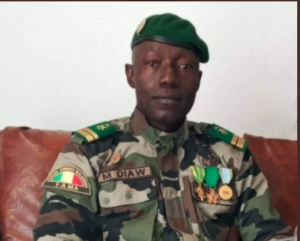 Simple questions for military – political analysts:  did the youthful military officers plan the coup d'etat while under taking their military course in Russia? Did Russia's well trained intelligence operatives under SVR (Russia's external Intelligence) have prior knowledge of this coup d'etat? Will Russia be sympathetic to the leaders of the coup d'etat since they are Russian trained military officers?
France which has a sizeable military force and a large external intelligence desk in Mali was caught by surprise on the swiftness of the coup d'etat, and their failure to have prior knowledge of the coup d'etat plot. How did France's sizeable external Intelligence – DGSE (Direction générale de la sécurité extérieure) desk stationed in Mali fail to get prior knowledge of the coup d'etat plan? Did the operation swiftness of troops under Col Malick Diaw have external guidance? The secrecy of the coup d'etat plan has left Paris, ECOWAS and west African regional countries baffled, no one saw it coming.
All intelligence services including Mali's intelligence services were focused on the popular de facto opposition leader – Mahmoud Dicko who has been pulling huge anti President Ibrahim Boubacar Keïta protests in cities around Mali. The de facto leader of the opposition in Mali, Mahmoud Dicko is known in Mali as the "people's Imam." And since last year, the islamic scholar – Mahmoud Dicko has been challenging president Ibrahim Boubacar Keïta's corrupt and ineffective government with huge demonstrations around the country. While intelligence resources were fixed on Imam Mahmoud Dicko, Col Malick Diaw and his men were quietly and secretly planning a swift bloodless coup d'etat campaign, which was executed yesterday, on 18th August 20.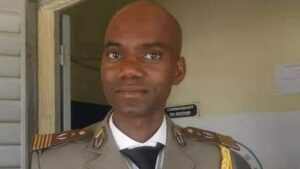 France, the colonial master of Mali deployed its troops in Mali since January 2013 to present. The french military deployment in Mali came after a United Nations Security Council
Resolution 2085 of December 20, 2012, and an official request by the then Malian interim government for French military assistance. The first French military operation was code
named Operation Serval. The operation ended on July 15, 2014, and was replaced by Operation Barkhane, launched on August 1, 2014 to fight Islamist fighters in the Sahel.
————————————————————————————————————
N.B: you can follow me at – Robert Patrick Fati Gakwerere page (Facebook page), @RGakwerere (tweeter) or at my blog – rpfgakwerere.org.
However, for those in the enclave – Rwanda, the blog rpfgakwerere.org was blocked by the junta regime, it can't be accessed unless you are using VPN.