By: Rpf Gakwerere
Rwanda Investigation Bureau (RIB) has just presented Paul Rusesabagina to journalists. Since 2018, Criminal Paul Kagame's regime released an international arrest warrant against Paul Rusesabagina. Paul Kagame made sure Paul Rusesabagina was added on Interpol data base as wanted by Rwanda Government on charges of terrorism and financing terrorism activities.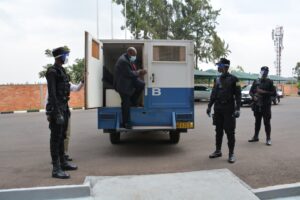 The incidence of last year in Israel, would have been a big lesson for Paul Rusesabagina to stop travelling due to an international arrest warrant placed on him. Last year, he was arrested in Jerusalem but saved by friends within Benjamin Netanyahu government.
In 2018, after criminal Paul Kagame's government releasing an international arrest warrant asking Interpol in their support to arrest Paul Rusesabagina, the Rwandan opposition figure was warned by Belgium and USA security services in relation to his foreign trips, and advised him to stay in their respective countries to avoid the risk of being arrested by a country that may have an extradition treaty with Rwanda. But Paul Rusesabagina didn't heed to these advices and continued travelling to different countries as normal.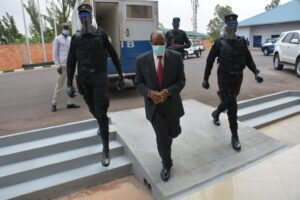 During today's press conference RIB noted, "He is currently detained at Remera Police Station while his case file is being processed in accordance with Rwandan criminal procedure and his arrest was through international cooperation"
However, sources point out that Paul Rusesabagina was kidnapped in Africa, where he had travelled for the burial of his brother. "There were no extradition procedures followed in this case, he was kidnapped by DMI's external intelligence operatives who had prior knowledge of his travel plan," said the source.
He wasn't extradited, he was kidnapped by  Extradition has a process, and those processes weren't followed," said the source.
Rusesabagina is the founder of PDR-Ihumure and his political party was under Rwandan Movement for Democratic Change (MRCD) platform. MRCD platform was the political wing of the National Liberation Forces (FLN).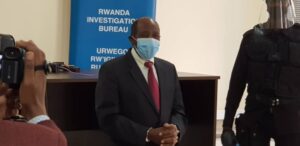 Paul Rusesabagina finds other FLN members already in criminal Paul Kagame's dungeon who were caught after various military operation setbacks in DR Congo. Callixte Sankara Nsabimana, the former FLN spokesperson is one of several FLN leaderd undergoing trial in Rwanda.
Who is Paul Rusesabagina.
Paul Rusesabagina is a Rwandan humanitarian who, while working as a manager at the Hôtel des Mille Collines in Kigali, hid and protected 1,268 Hutu and Tutsi refugees from the Interahamwe militia during the Tutsi genocide. None of these refugees were hurt or killed during the attacks.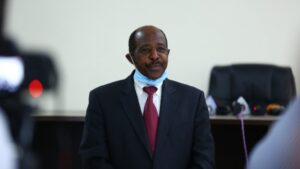 Rusesabagina's efforts were the basis of the dramatized Academy Award-nominated film Hotel Rwanda (2004), in which he was portrayed by American actor Don Cheadle. He has homes in Brussels, Belgium and San Antonio, Texas. Rusesabagina founded the Hotel Rwanda Rusesabagina Foundation to fight for global human rights.