By: Rpf Gakwerere
Between 2015 – 17, this goon Lawrence Muganga was always on my case, always commenting in all posts I made about Criminal Paul Kagame. They were extreme comments in support of criminal Paul Kagame and his satanic regime. Like all DMI goons, this Kagamist minion went as far as commenting threats. In Canada, he was a member of RPF diaspora and Rwanda Diaspora active member. All Rwanda diaspora groups are DMI outposts with extended links to criminal Paul Kagame's office.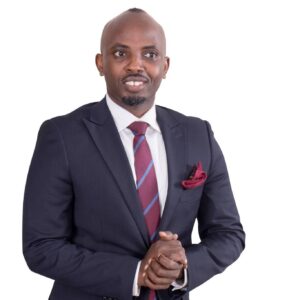 As all DMI operatives do before their next moves, he suddenly stopped commenting on my Facebook posts (Rpf Gekwerere Facebook account that I deactivated due to security reasons), then he resurrected in Kampala, Uganda, as an expert in education with a professional page depicting him as an education expert, and his always making different television appearances as an education expert.
Rwanda's bloodthirsty Directorate of Military Intelligence is extremely good at supporting their operatives/assets with branding and marketing their names, thus allowing them to penetrate corridors of power. And this Kagamist goon is slowly penetrating the corridors of power in Uganda.
Now, this DMI goon is part of a DMI initiative in Uganda – called "Abavandimwe."
They can foul gullible, but their ill motives are well known, and if they think their subversive activities and promotions of insecurity will be tolerated by Uganda, they should forget.
Mondus operandi of Rwanda's Directorate of Military Intelligence is always the same, what only changes it's the management and players.
————————————————————————————————————
N.B: you can follow me at – Robert Patrick Fati Gakwerere page (Facebook page), @RGakwerere (tweeter) or at my blog – rpfgakwerere.org.
However, for those in the enclave – Rwanda, the blog rpfgakwerere.org was blocked by the junta regime, it can't be accessed unless you are using VPN.