By: Robert Patrick Fati Gakwerere
Coward Kagame: When Gabon's new ruler, Brig Gen Brice Clotaire Oligui Nguema was in Kinshasa on 11th October 23 to meet Felix Tshisekedi, he was allowed to approach him while having his pistol.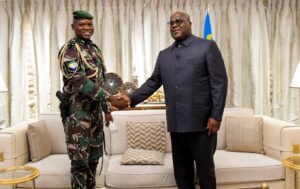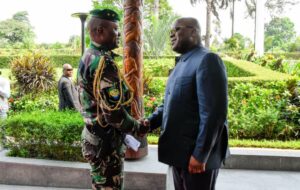 Gabon's new military ruler has been visiting African leaders and meeting different dignitaries while wearing military uniform alongside his trademark pistol on his waist.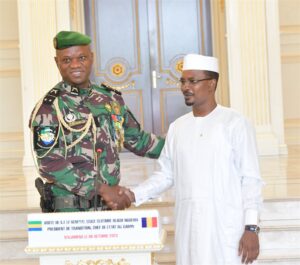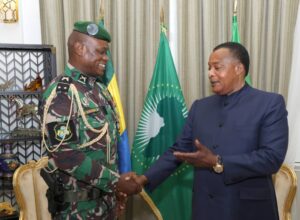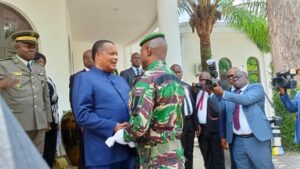 However, on the 16th October 23, at Village Urugwiro state house in Kigali, Criminal Paul Kagame's close body guard nicely told Gen Nguema to leave his pistol with his Aide de Camp (ADC). And Brig Gen Brice Nguema obeyed security instructions and removed his pistol from his waist belt and handed it to his ADC.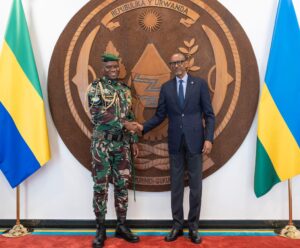 However, Brig Gen Brice Nguema was allowed to enter with a ceremonial bayonet that he had on his left side. We all know that ceremonial bayonets are just papers, they aren't killer bayonets like special force/marines/seal bayonets. Whenever Gen Brice Nguema wears combat uniforms, on his right, he always has 9mm pistol and on the left a ceremonial bayonet.
Criminal Paul Kagame has ruled the enclave – Rwanda by not trusting anyone including his own shadow. And today, at Village Urugwiro, Kigali, the paranoid criminal wouldn't allow Gabon's new strong man to enter with his trademark pistol in a closed meeting between the two rulers.