Tanzania's president John Magufuli, who long denied that Covid-19 posed a threat to his country, has died after a mysterious two-week illness, the vice-president said on Wednesday night.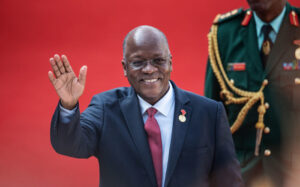 Magufuli, 61, disappeared from public view on February 27, raising speculation that he had contracted Covid-19, though Kassim Majaliwa, the prime minister, insisted last week that the president was "healthy and working hard".
In Tanzania, at least four people were arrested for spreading rumours the president was ill, with the police spokesman coming out to warn anyone spreading the rumours on the health of President John Pombe Magufuli.
On Wednesday night, Samia Suluhu Hassan, the vice-president, went on state television to announce that Magufuli had died. "Dear Tanzanians, it is sad to announce that today 17 March 2021 around 6pm we lost our brave leader, President John Magufuli, who died from heart illness," she said.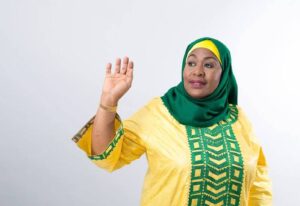 Under the constitution, Hassan is expected to assume the presidency, though the silence during Magufuli's illness had raised speculation that a power struggle was in progress.
Members of the opposition, who had drawn attention to Magufuli's disappearance nearly two weeks ago, said the president may have died last week. Tundu Lissu, an opposition leader who was shot multiple times in 2017 and fled into exile, said the president had been transferred to Nairobi for treatment and possibly taken on to India after that.
The vice-president said he died in Dar es Salaam, Tanzania's commercial capital.
Magufuli, who studied chemistry at Dar es Salaam university, was elected a member of parliament in his Chato district in 1995. He made a name for himself as minister of works from 2010 when he earned the nickname "the Bulldozer" for his forthright style and reputation for getting things done.
He was elected president in 2015 as the candidate for the ruling Chama Cha Mapinduzi party and was seen by many as restoring party discipline and cracking down on corruption. Early on in his administration he would appear at the desks of civil servants and fire those who he discovered had not turned up for work on time.
Hassan, as vice-president, is now expected to take Magufuli's place. Born in Zanzibar, she studied economics in Manchester in the UK and worked for the UN's World Food Programme before holding various government posts. She will be the first female president in east Africa.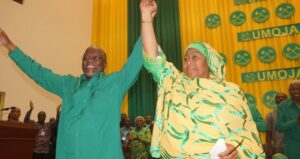 Samia Suluhu Hassan, born in Zanzibar on 27th January 1960, will be sworn in as Tanzania President and will lead for the remainder of President John Magufuli's term until 2025.
President John Magufuli had just been re-elected on 28th October 2020 for his second 5 year term.
Samia Suluhu Hassan will become the first female President in Tanzania and East Africa.
Artcle 37 (5) of Tanzania's constitution states, "Where the office of President becomes vacant by reason of death resignation, loss of electoral qualifications or inability to perform his functions due to physical infirmity, or failure to discharge the duties and functions of the office of President, then the Vice-President shall be sworn in and become the President for the unexpired period of the term of five years and in accordance with the conditions set out in Article 40, and, after consultation with the political party to which he belongs, the President shall propose the name of the person who shall be Vice-President and such appointment shall be confirmed by the National Assembly by votes of not less than fifty percentum of all the Members of Parliament."