By: Rpf Gakwerere
Does Criminal Paul Kagame pay any single tax to the national coffer?? We all know his a believer in the neo-conservative theory of grabbing riches at all cost.
Below, Criminal Paul Kagame in his new 2022 armored Cadillac escalade ESV worth $ 2 million USA dollars plus. In his fleet of cars, criminal Paul Kagame also owns 4 Bulletproof Range Rover Sentinels with a starting price of $ 500000 USA dollars per car, thus spending over $2 Million USA dollars for the 4 Range Rover Sentinel SUVs. All of these cars are bulletproof and explosion-proof road tank cars.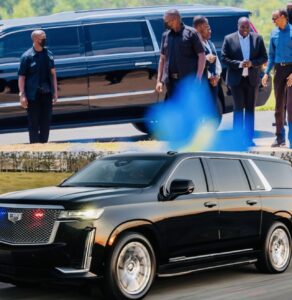 As an NRA Marxist fighter in 1980s, Criminal Paul Kagame believed in the principles of equal opportunities, equal share of national wealth, poverty eradication, reducing the economic gap between the rich and poor within Ugandan society…etc.
The former Marxist now turned capitalist has mastered – expert in all the principles of extreme capitalism, as advocated by Adam Smith. The vision of greed with minimal consideration for the working class has been his core philosophy for the past 3 decades; lower earners within the society paying the highest taxes per income, in order to feed his over lasting consumption of exotic goods and his endless greed.
His capitalist ideology has turned to that of survival for the fittest. His thirst for wealth has seen him invade DR Congo in an economic drive of plundering a sovereign country without mercy or consideration. His consumption behaviours have taken him into the operational hearts of other greedy capitalists. He now mingles with the likes of Tony Blair, Bill Clinton, Bill Gates..etc, while imaging himself as the new King of African Singapore. A delusional bloodthirsty despot!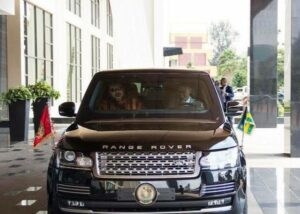 Criminal Paul Kagame has embraced the Keynesian economics of total spending in the economy, spending like a king from a petroleum rich nation. He uses the country's credit card to plunder the impoverished country's coffers.
Unfortunately, in this case, the brutal king is the only spender/consumer as the rest of the population are economically inactive, poor, jobless (unemployed) and bankrupt due to his negative fiscal policies of TAX, TAX, TAX and TAX.
———————————————————————————————————–
N.B: you can follow me at – Robert Patrick Fati Gakwerere page (Facebook page), @RGakwerere (tweeter) https://twitter.com/RGakwerere?s=08 or at my blog – rpfgakwerere.org.
However, for those in the enclave – Rwanda, the blog rpfgakwerere.org was blocked by the junta regime, it can't be accessed unless you are using VPN.