By: Robert Patrick Fati Gakwerere
Always remember, in his modus operandi, criminal Paul Kagame goes for the head of an organization – system, in what in military intelligence operation is know as "Top Leader Hit". The aim behind such heinous military intelligence operation is to collapse or paralyse a targeted system i.e regime/government system, political system,  opposition party or a military system. Criminal Paul Kagame is a product of military intelligence, and currently an expert in hard hit operations –  targeted assassinations aimed at hitting top leaders,  thus paralysing a targeted system.
June 30, 2013, criminal Paul Kagame shocked those who don't know him when he publicly promised to hit his Tanzanian counterpart, President Jakaya Mrisho Kikwete. But for those who know Criminal Paul Kagame, know well his field of expertise, a ruthless assassin.
After President Melchior Ndadaye, Juvénal Habyarimana, Cyprien Ntaryamira, Mzee Desire Kabila and Peter Nkurunziza, WHO WILL THE NEXT PRESIDENT IN CRIMINAL PAUL KAGAME'S HIT LIST? Between President Museveni, President Felix Tshisekedi and President Evariste Ndayishimiye who will be next in criminal Paul Kagame's list?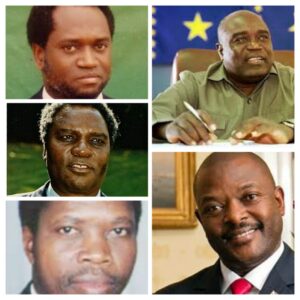 As my former military commander used to tell me. "Kagame can't live without taking blood of innocent people," he would say with sadness in his eyes.
———————————————————————————————————–
N.B: you can follow me at – Robert Patrick Fati Gakwerere page (Facebook page), @RGakwerere (tweeter),  https://twitter.com/RGakwerere?s=08 or at my blog – rpfgakwerere.org.
However, for those in the enclave – Rwanda, the blog rpfgakwerere.org was blocked by the junta regime, it can't be accessed unless you are using VPN.