By: Robert Patrick Fati Gakwerere
If drunkardness and alcoholism was a big deal within RDF disciplinary statue, arrogant civilian "Brig Gen" Ronald Rwivanga would have been dismissed years back due to excessive consumption of alcohol. Rwivanga was taken to India for liver/kidney treatment due to years of alcohol abuse, an alcoholic abuse that started during his St. Mary's College Kisubi (SMACK) days to present.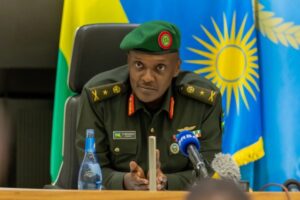 Yesterday, on 14th June 2023, in a press conference, RDF spokesman, arrogant civilian "Brig Gen" Ronald Rwivanga lied to the press that Maj Gen Aloys Muganga was dismissed from the army due to indiscipline caused by excessive alcoholism/drunkardness. Sic! Who consumes alcohol more than Ronald Rwivanga?
Criminal Paul Kagame and his goons should have fabricated any other lie but not 'indiscipline due to drunkardness'. Within RDF's top military structure, Maj Gen Muganga was on top in terms of discipline, a well disciplined military officer. A man with few words, well disciplined, sober with no single blood of innocent people in his hands. Maj Gen Aloys Muganga doesn't drink alcohol or ever tasted alcohol, his a sober and a very clean officer.
Maj Gen Aloys Muganga was dismissed due to issues of Military procurement deals, the same dossier that led to unceremonious dumping of Defence Minister, Major General Albert Murasira and Chief of Defence Staff, Gen Jean Bosco Kazura. A procurement deal that also involved Jeannette Nzirorera Kajuga Gasana Kagame.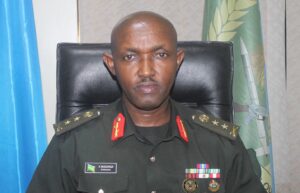 The key underlying reason for yesterday, 14th June 2023, RDF press briefing by arrogant civilian "Brig Gen" Ronald Rwivanga was to divert Rwanda's internal press away from a new Human Rights Watch report that placed Rwanda Defence Force (RDF) at the centre of unlawful killings, rape, war crimes and crimes against humanity committed in eastern Democratic Republic of Congo.