By: Rpf Gakwerere
This past Saturday, 13th February 21, a bilateral meeting on Defence and Security between Potato enclave (Rwanda) and Democratic Republic of Congo convened in Kigali to review security pact signed when accidental president Felix Tshisekedi came to power. The meeting also assessed achievements and shortcomings faced since the security pack between the two countries was signed in 2019. They discussed on the current geo-security, and challenges still faced to eradicate contemporary security threats facing the two countries.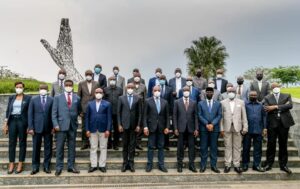 The February 2019 security pact granted unlimited access to Rwanda's Defence Forces and security personnel inside DR Congo. The two years security pact was supposed to expire this February 21, thus, the frantic meeting in Kigali was meant to extend this security pact which allows Rwanda Defence Force and Intelligence apparatus to continue operating inside DR Congo. The security pact was extended up to February 23, thus, granting Kagame's military/intelligence boys and girls two more extra years of unhindered access inside DR Congo.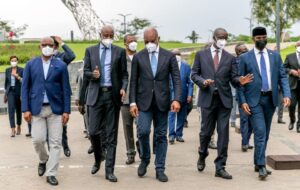 DRC delegation was led by François Beya, Special Advisor on Security Affairs to accidental President Félix Antoine Tshisekedi of DRC. François Beya is a blue eyed man and a very trusted right hand man of accidental president Félix Antoine Tshisekedi.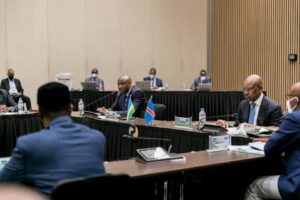 On side of Rwanda, the team was led by the RDF Chief of Defence Staff, Gen Jean Bosco Kazura, a new kagamist blue eyed man, and currently a trusted confidant of potato enclave's bloodthirsty 57 Kg skinny ruler – Criminal Paul Kagame.