By: Rpf Gakwerere
I would like to thank criminal Paul Kagame for arresting his former goon and throwing him in his torture dungeon. For years, Paul Muvunyi has been a close member of the satanic regime's inner circle. Paul Muvunyi was arrested on Christmas eve, on 24th December 20. He spent his Christmas Day enjoying Dictator Paul Kagame's cooler.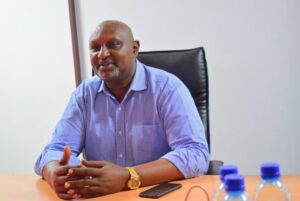 During Mzee Assinapol Rwigara's persecution period, this greedy goon was used to spy on him, and after Mzee Assinapol Rwigara's brutal assassination on 4th February 2015, criminal Paul Kagame personally used Paul Muvunyi to de-campaign and spoil the good name of Assinapol Rwigara among Tutsi genocide survivors. This greedy man – Paul Muvunyi went after a humble, innocent and dignified gentleman – Mzee Assinapol Rwigara because he wanted to appease Satan and protect his interests.
Now, when Paul Muvunyi's usefulness is no longer required by criminal Paul Kagame, his businesses are slowly being grabbed by the Kagame family. The same pattern that former prime minister and senior Kagamist goon – Damien Habumuremyi past through awaits Paul Muvunyi. Criminal Paul Kagame will turn him and his immediate family members into stinking paupers, and then incarcerate him, to a certain point if the needs arises he will be eliminated for knowing too much information in regard to criminal Paul Kagame's economic plundering.
You brainless selfish Rwandans, when will you ever learn that Dictator Paul Kagame is a ruthless hyena that doesn't even spare his own except his children?
As I always say, never interfere when a master is punishing his pet(s).
Criminal Paul Kagame, thank you again for disciplining your pet. Let them taste injustice, let them taste psychological torture, let them taste your dungeon and it's up to you to give your indiscipline pet(s) a one way ticket(s) to the graveyard. These are ruthless and heartless thugs who participated and celebrated when you kidnapped, tortured, incarcerated and assassinated innocent citizens. Let them be on the receiving end, and see what innocent people have been going through.
However, my heart goes to Col Eugene Ruzibiza, a honourable and honest gentleman who has been caught up in criminal Paul Kagame's drive to impoverish Paul Muvunyi. Col Eugene Ruzibiza has been included in the fray merely for being a good friend to Paul Muvunyi. When dictator Paul Kagame hates you, he hates everything attached to you.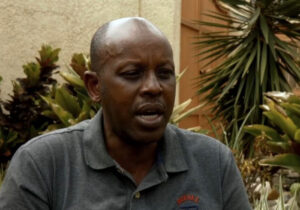 ————————————————————————————————————
N.B: you can follow me at – Robert Patrick Fati Gakwerere page (Facebook page), @RGakwerere (tweeter) or at my blog – rpfgakwerere.org.
However, for those in the enclave – Rwanda, the blog rpfgakwerere.org was blocked by the junta regime, it can't be accessed unless you are using VPN.