By: Rpf Gakwerere
Dear Oppressed, enslaved, unemployed and starving Rwandans, remember since last year June, 2020, I posted several times in regard to your brutal ruler's health situation. I informed you about his various travels to London, Tel Aviv and Texas for medical related trips. This week, your sickly dictator left the potato enclave on 3rd January 2021 for medical checkups and treatment in Texas, USA.
Oppressed and enslaved Rwandans, on several occasions, I have also posted how your potato enclave is currently being ruled by three Co Vice Presidents,
1) Co Vice President Ange Kagame, in charge of daily running of the administration, the real prime minister of the potato enclave – Rwanda.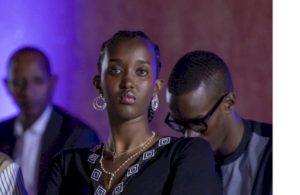 2) Co Vice President Jeannette Nzirorera Kajuga Gasana Kagame, in charge of running Special interests like family businesses, meeting underworld mafia kingpins (Mineral traffickers, money launderers, fixers, special interests groups…etc), and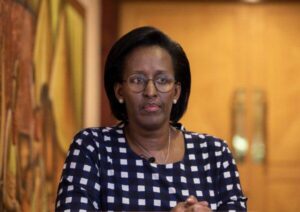 3) Co Vice President Brig Gen Willy Rwagasa, the head of the Presidential Guard Division is the real Chief of Defence Staff, ignore senior house boy Gen Jean Bosco Kazura. He also reports to Willy Rwagasana.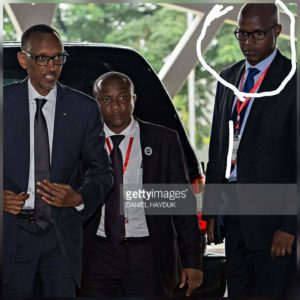 You have to remember, special force which is under Brig Gen Ruki Rwakasisi, a former close body guard of Paul Kagame, is also an extension of the Presidential Guard.
The mechanised brigade is also an extension of the presidential guard, and this division is under another house boy – Maj Gen Aloys Muganga. Like the way none power chief of defence staff, Gen Jean Bosco Kazura reports to Brig Gen Willy Rwagasana, this also applies to all other senior military goons and minions, like Brig Gen Ruki Karusisi and Maj Gen Aloys Muganga.
All specialised military units are under the direct control of Co Vice President Willy Rwagasana.
Despite criminal Paul Kagame delegating daily management of the country to above three Co Vice Presidents, the dictator is still in full charge and micro managing the enclave – Rwanda.
Will the status quo survive the boiling tsunami, obviously not at all. Criminal Paul Kagame has brutally destroyed all quarters, his time in power is limited. Trust me on this.
————————————————————————————————————
N.B: you can follow me at – Robert Patrick Fati Gakwerere page (Facebook page), @RGakwerere (tweeter) or at my blog – rpfgakwerere.org.
However, for those in the enclave – Rwanda, the blog rpfgakwerere.org was blocked by the junta regime, it can't be accessed unless you are using VPN.