Compile by: Rpf Gakwerere
In New York, 17th September 2020, the Human Rights Foundation (HRF) announced the three recipients of the 2020 Václav Havel International Prize for Creative Dissent.
The 2020 Havel laureates are Chinese visual artist Badiucao, Saudi political satirist Omar Abdulaziz, and the assassinated Rwandan gospel musician and peace and reconciliation activist Kizito Mihigo, who was the first posthumous awardee since the inception of the prize in 2012.
This year's laureates will receive their awards on Friday, September 25, during the 2020 Virtual Oslo Freedom Forum in Norway.
Named after the late Czech poet, playwright, dissident, statesman, and former Human Rights Foundation (HRF) chairman Václav Havel, the Havel prize celebrates activists who exhibit bravery, creativity, and artistic innovation in standing up against dictatorships.
Havel led the nonviolent revolution that freed Czechoslovakia from communist rule, using first his poetry and plays, and later political essays and the Charter 77 manifesto, to challenge arbitrary power and injustice in his country. HRF launched the Havel Prize in 2012 with the support of Dagmar Havlová, Havel's widow.
Havel Prize laureates receive a bronze sculpture depicting the "Goddess of Democracy," the iconic figure erected by Chinese students during the Tiananmen Square protests in June 1989.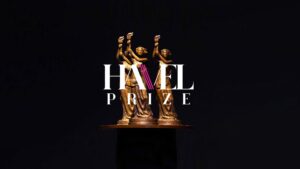 Each sculpture embodies the spirit of creative dissent and represents the power of truth and beauty in the face of brutality and oppression. The laureates also share a prize of 350,000 Norwegian kroner ($38,000).
Previous laureates include Saudi women's rights activist Manal al-Sharif, Chinese artist Ai Weiwei, South Sudanese activist and musician Emmanuel Jal, the Belarus Free Theatre, North Korean activist Park Sang-hak, Thai band Rap Against Dictatorship, and the group of wives, mothers and sisters of imprisoned Cuban dissidents known as Ladies in White.
This year's laureates will receive their awards at 11:45 a.m. EDT on Friday, September 25, during the 2020 Virtual Oslo Freedom Forum. Viewers can watch the broadcast live at oslofreedomforum.com
The Human Rights Foundation is a nonpartisan, nonprofit organization that promotes and protects human rights globally, with a focus on closed societies.
Who are 2020 Havel Prize laureates receivers:
Badiucao is an exiled Chinese dissident artist based in Australia. His political artwork has unmasked the lies of the Chinese regime, raised awareness for pro-democracy protests in Hong Kong, and exposed the Chinese Communist Party's censorship of the coronavirus pandemic.
Badiucao is the creator of the Lennon Flag, which became a powerful protest symbol that inspired and mobilized the global community to stand in solidarity with Hong Kong's pro-democracy movement. The Chinese regime has tried to silence Badiucao by intimidating his family in China.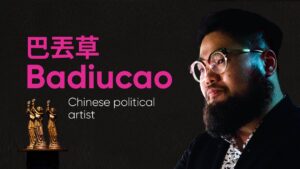 Omar Abdulaziz is an exiled Saudi political satirist and activist based in Canada.
His satirical news show on Youtube has uncovered the lies of the Saudi regime. His activism has raised awareness about ongoing repression and human rights abuses in the kingdom where freedom of expression is nonexistent and political satire is a crime. The Saudi regime has tried to silence his activism by intimidating his family, offering bribes, and making him a target of surveillance.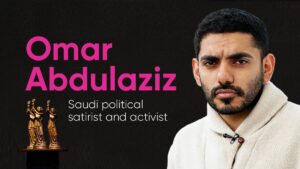 Kizito Mihigo was a Rwandan catholic gospel singer, songwriter, organist, and the founder of the Kizito Mihigo Peace Foundation, which promoted peace, reconciliation, and nonviolence in schools and prisons through concerts, plays, and poetry. An ethnic Tutsi, he showed tremendous courage in a 2014 song in which he called for compassion for all civilians killed by Paul Kagame's Tutsi-dominated ruling Rwandan Patriotric Front forces after Rwanda's 1994 tutsi genocide.
Rwanda's regime quickly banned the song as it contradicted its official narrative, which presents ethnic Tutsis as the sole victims of Rwanda's tragedy. Mihigo released the song with full knowledge that it would lead to terrible consequences. "The message is sometimes more important than the messenger," he said. He was detained in order to be paraded as a conspirator in a violent anti-government plot and sentenced to 10 years in prison.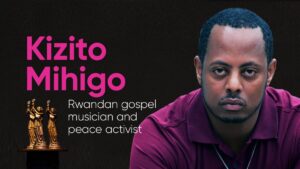 He was released on pardon after serving three years, but he was arrested again while attempting to leave the country and he was assassinated in police custody in February 2020. The regime claimed it was a suicide but Mihigo told friends weeks before his death that he had been under government harassment and pressure to provide false testimony against political opponents.