By: Rpf Gakwerere
Serial assassin Brig Gen Dan Munyuza, the current lame duck Inspector General of Rwanda Police was the head of Uganda desk. As noted in my previous posts, Assassin Brigadier General Dan Munyuza is currently being investigated by a team that was personally appointed by Criminal Paul Kagame to look on his mismanagement of operation funds and high incompetence.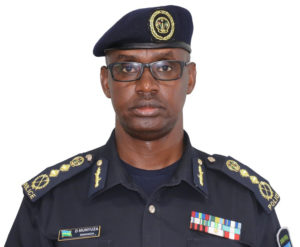 Within criminal Paul Kagame's intelligence apparatus, Uganda desk is highly financed. Dictator of Military Intelligence (DMI) now rebranded as Defence Intelligence (DI) and National Intelligence and Security Services (NISS) operatives refer the desk as 'Gold mine desk' due to its unlimited financial resources.
The answer on who is currently leading Uganda desk within Criminal Paul Kagame's intelligence apparatus is a topic of another day. Obviously, like Dan Munyuza, the individual(s) is/are deadly bloodthirsty thug(s) who kill in the name of appeasing grand Satan – dictator Paul Kagame and the love for Satan's coins.
Stay tuned.