By: Dr Gideon Rukundo
Why ask?
1. Rwanda is a Police State and no one will dare ask President Paul Kagame where his Minister of Foreign Affairs is at.
2. Dr Richard Sezibera, is said to have been oriented towards recognizing Rwandan opposition and preferred peaceful resolution of political contestation in Rwanda, where Louise Mushikiwabo preferred to criminalize, demonize and genocidize Rwandan opposition in exile. This woman, shamelessly admitted Rwanda killed Col Patrick Karegeye and alleged Karegeye was preparing war against "HER" country, as though Karegeya was from Mars.
3. Dr Richard Sezibera has been a constant figure in regional diplomacy and refrained from name calling and feisty speeches, especially regarding the Rwanda Uganda border closure, where he didn't use any of the Paul Kagame talking points. Instead he went for the most reasonable explanation, road works, which forced his boss to yank the narrative away from him and called it a political issue.
At that point, Dr Richard Sezibera's job was already in trouble, however, it seems someone possibly also went for his life.
4. Dr Richard Sezibera is an Almuni of the golden age Makerere University Medical School. The attachment his alumni from the same school, now a college is stronger than many imagine. He is just below Rt Hon Prime Minister Rugunda (we claim him although he didn't complete from Makerere University due to political instability). The others who managed to rise above his level in any political responsibility were Dr Kiseka, Dr Kazibwe and Dr Bukenya who served as Uganda's Vice Presidents. Dr Kiyonga, who is the current Ugandan ambassador to China was Minister of Defence.
This is how Dr Richard Sezibera comes into the picture.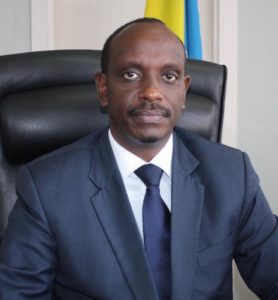 On behalf of the rest of Makerere University Medical School Alumni, I would like to call upon the government of Rwanda to do the right thing and provide information on the well being of Dr Sezibera. Lastly, Our Alumni are everywhere in the world and there are few Hospitals, including North America where we don't have representatives.
If you should be one of the doctors taking care of him and you were at Makerere University Medical School, he is family. Do the needful.