By: Rpf Gakwerere
Few weeks ago, criminal Paul Kagame unceremoniously sacked the 2nd Division Commander, Brig Gen Eugène Nkubito and appointed Brig Gen Vincent Gatama as the new 2nd division commander.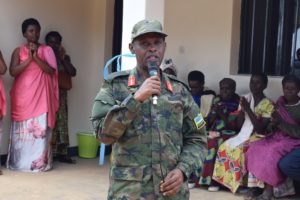 Unlike Brig Gen Eugene Nkubito, Brig Gen Vincent Gatama is a tested field commander with operation experiences which stretches from RPA/F liberation struggles to DR Congo operations. Brig Gen Vincent Gatama spent years leading special force operations inside DR Congo on behalf of criminal Paul Kagame, and protecting criminal Paul Kagame's business operations inside DR Congo; these were business operations of protecting mineral mining points and smuggling routes.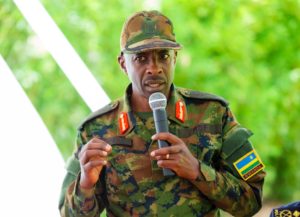 Brig Gen Vincent Gatama is a pure Kagamist auto tuned robot designed to follow any decision that comes from criminal Paul Kagame. To Brig Gen Vincent Gatama, criminal Paul Kagame is a "god." On the side of criminal Paul Kagame, this is an excellent appointment, because he has appointed a purified sycophant who can never question any single decision made by the 57 Kg dictactor.
The 2nd division operates in the Northern part of the potato enclave – Rwanda. And districts covered by the 2nd military division are: 1) Burera 2) Gakenke 3) Gicumbi 4) Musanze 5) Rulindo
N.B: you can follow me at – Robert Patrick Fati Gakwerere page (Facebook page) or at my blog – rpfgakwerere.org.
However, for those in the enclave – Rwanda, the blog rpfgakwerere.org was blocked by the junta regime, it can't be accessed unless you are using a VPN.