By: Rpf Gakwerere
As relations between criminal Paul Kagame and its neighbouring countries continues becoming tense, the enclave has continued militarily training youth militias from all over the world. For years, the enclave has always militarily trained youths and later send them abroad with the aim of destabilizing the region.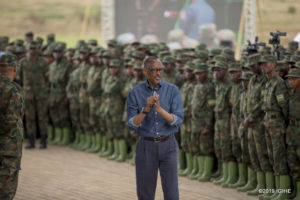 Today, criminal Paul Kagame has passed out more than 500 trainees that included more than 150 Rwandans residing in 18 different countries across the world. Those who attended this year's military training at Gabiro military training wing were between 17year to 35 year old. This has been the 12th Itorero Indangamirwa military training initiative.
This year, those who attended the training came from different parts of the world especially countries that have given sanctuary to many dissidents. Participants came from Belgium, Canada, China, Cyprus, DRC, Germany, Ghana, India, Ireland, Israel, Japan, Kenya, Mauritius, Poland, Singapore, Saudi Arabia, UK, USA, Denmark, UAE, Norway…etc. The most interesting part, in the past years more trainees came from Uganda, but this year, Rwanda's embassy in Uganda didn't refer any single person for this terrorist training.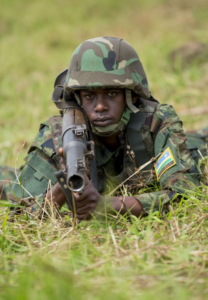 These youths under went five weeks of intensive training which included basic military training, intelligence, counterterrorism and loving Kagame siasa at Gabiro Combat Training Centre in Gatsibo district, Eastern Province. The participants were taught and equipped in military training models such as weaponry handling, military techniques – drills, ideas in close combats, intelligence gathering techniques, information warfare, relationship/trust building techniques and political education which is based on worshipping one man, criminal Paul Kagame.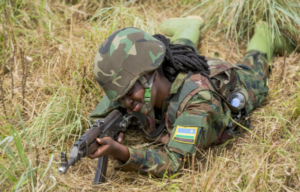 Selected few always stay behind to under go poisoning training course which is based on handling and administering poison. The majority of those selected for this specialisation training are girls – women. DMI focuses on training women in this elimination technique.
In the past, while passing his newly trained militias, criminal Kagame reminded them that the first line of defense against any enemy is intelligence (ubutatsi). Last year, In his speech to his intore militias who had just concluded a five week intensive military and intelligence course, Kagame repeated the word intelligence (Ubutatsi) more than five times, and explaining why it's crucial for the security of the country.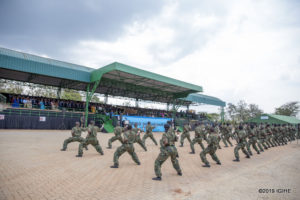 However today, while initiating the closing ceremony of these militias, criminal Paul Kagame emphasized on defending the country at all cost. Obviously, we all know what he meant, especially when you look at the political literature that is taught in this types of training, "protecting and loving criminal Paul Kagame at all cost." The patriotism taught is based on worshipping criminal Paul Kagame than the country.
For those who understand Rwanda's social – political status, well know that everyone is a potential spy. We have witnessed parents spying on their children and vice versa, relatives spying on relatives, neighbors spying on neighbors, employees spying on their employers…etc. It is a total police state.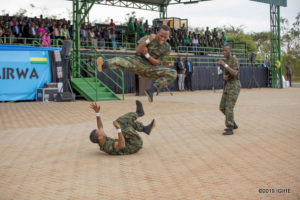 To those who are always opening their zips, my advice to your own safety, keep your zips up or look somewhere else, but not in the Lands of criminal Paul Kagame. Those who are residents in other countries, once they return, they will report to their respective Rwandan embassies for intelligence cell allocation.
It's from here that the 1st secretary of the embassy who are all DMI external operatives within the embassy will allocate them to operational cells depending on their area of residence/town(s). With this group, they report directly to DMI headquarter. Once they finish the training, for those who joined from outside Rwanda, they are given abundant cash to start businesses or any other project i.e. education studies, prostitution mainly as intelligence gathering tool or elimination leeway.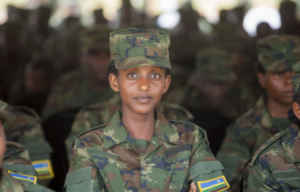 In other cases, they are helped to secure employment in strategic positions in their respective countries of residence. For the past years, criminal Paul Kagame has focused to get enough recruits for these militia training programmes from the greatlakes region countries and SADEC countries. These two regions have great numbers of Kinyarwanda speakers, therefore, criminal Paul Kagame sees it as crucial to have spies within these Kinyarwanda speaking communities.
The satanic system ruling the enclave is always interfering with security systems of its neighbours. For example, Burundi is always accusing Kigali of being behind the attempted coup against President Pierre Nkurunzinza while he was attending a conference in Arusha Tanzania in 2015.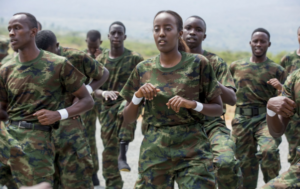 Bujumbura further says Rwanda went on and offered sanctuary to the leaders of the failed coup plotters who fled the country in 2015 and it has continued to provide logistics support to anti Peter Nkurunziza elements, and providing military training to Burundi rebels of red Tabara and FOREBU.
For years, the satanic system in the enclave has been infiltrating Uganda's security apparatus with the view of causing regime change in Uganda. For example, former Uganda's chief security enforcer Gen Kale Kayihura was a double agent who reported more to criminal Paul Kagame than Uganda's president – Museveni.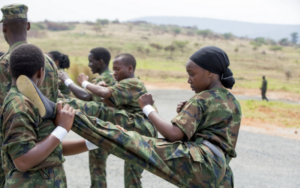 For the past one year, Uganda's patriotic security operatives have intercepted the enclave's intelligence operatives in the police, immigration, internal affairs and DMI operatives who have been pausing as refugees, yet they are on spying missions in Uganda.
For years, we have witnessed horrifying stories of Rwandans across the world who have been eliminated through poison by DMI elements who have gone through these militia trainings.