By: Nema Ange – Abaryankuna
" For my safety, I don't trust the Rwandan embassy! I can't make the fatal mistake of going there! Who hasn't heard the story of the Saudi Jamal Khashoggi Khashoggi murdered at his country's embassy in Turkey… " Germain Kamwala Mola.
Recently the Kenyan Germain Kamwala Mola was asked to go to the Rwandan embassy in Nairobi, Kenya. Fearing for his safety, he sent his lawyer to represent him. The embassy did not want to receive him and demanded Kamwala Mola's physical presence! Kamwala Mola knows how the Rwandan authorities operate, so he refused to go to the Rwandan embassy fearing that something could happen to him or that it could be a trap,"They want me to go to their embassy so they can poison me or liquidate me…what a deal! What is the link between an embassy and a bank? »
Germain Kamwala Mola filed a complaint with the African Court of Human Rights against the Rwandan authorities for fabricating false evidence against him, torturing him, sending torturers to prison to kidnap him and taking him to Nyungwe forest to torture him. When he was released from prison he found his bank account debited with about US$57,000, a sum that was withdrawn by someone he does not know. When he started to talk about it, the investigators and the Rwandan police started to intimidate him on the phone and through his Access Bank and eventually asked him to go to the Rwandan embassy in Nairobi.
Before being arrested in Rwanda, Germain Kamwala Mola was in charge of the company "Afrika Real Deals", he started working in Rwanda in 2013. His work consisted in being the intermediary between the REB (Rwanda Education Board) and various British universities. He was an agent for these universities, helping Rwandan students to get university registrations in England. Kagame's men wanted their share of this market; they sent a man named Honoré IYAKAREMYE to compete with him. In order to get ahead of him, they fabricated against him a record of falsification of writings and sent him to prison.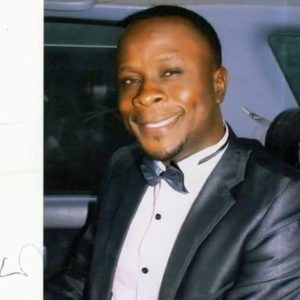 Kamwala Mola gave our online TV channel Abaryankuna TV a damning testimony for the regime in Kigali. The testimony is in English and relates the persecutions and injustices that the Rwandan authorities have subjected him to. It hurts him to have been robbed of all his money by the regime in Kigali. Moreover, the regime seized his identity papers (his passport) and his material. The Rwandan embassy demanded his physical presence in its premises by refusing to talk to his lawyer, so he thinks that the Rwandan regime wants to kill him.
A few days before his release Kamwala Mola wrote to Access Bank to find out the status of his account, the letter went through the (RCS Rwanda Correction Service) to be sealed. After it was stamped the Kenyan's lawyer took the letter to the bank which did not reply to him.
"When I got out of prison, I checked my emails to look at the report on our account, the emails had not been sent! Usually I could check my account statements in my email, but the dishonest Rwandans who work at Access Bank, whom I compare to the devil and who are tarnishing the bank's image, had stopped the emails from being sent! … When I saw this I went to Access Bank. I told them that I was in prison, that I had been arrested on September 4, 2015 and released on August 14, 2019, four years later. When I got out of prison the money I had left in the account was gone! I met a woman in charge of the bank and she looked at the account to see that the money was no longer in the account. She told me that while I was in detention someone whose identity was unknown withdrew my money ! …can you imagine out of 57,000 US dollars, there was only 25 dollars left!
I told her to give me the bank statement and she refused! She asked me to write a letter to claim it! I wrote it right in front of her, she signed it and gave me a copy while keeping the original! ".
Germain Kamwala Mola continued his cry of alarm by recounting how he spent four months waiting for an answer that did not come. Two bank employees Emmanuel Ntihemuka and Olivier Gakuba offered to help him and exchanged several emails with him in order to save time! They ended up writing to him asking him to go to the Rwandan embassy in Kenya, to write a letter to be stamped by the embassy and sent to them. Kamwala Mola wonders if the letter he wrote to the bank manager is no longer of any value!
Access Bank manager wrote an email asking Kamwala Mola to go to the Rwandan embassy to rewrite a letter asking for the bank statement (he had written an equivalent letter to the bank manager in Rwanda)!
For Kamwala Mola Access Bank, a well reputed bank but which will suffer, more precisely its image and reputation will be tarnished by this affair at the international level, "the Kagame regime is a thieving regime, its only concern is to steal the wealth of the Congolese subsoil, and they do not care about development or job creation. They don't care about development or creating jobs. Their specification is to take a person who imprisons him and appropriates his property…". He tells.
Kamwala Mola was kidnapped by the torturers of the Kigali regime; they beat him, threatened him with a gun and told him they were going to kill him, that he had no future. He doesn't understand the link between an independent bank and an embassy, he wonders if it's not a plan to kill him, to poison him! He said that Rwandans are not evil but that the Kagame regime is an evil regime comparable to the devil!
He ended by wondering how Queen Elizabeth II, Prime Minister Boris Johnson and the Commonwealth can pretend not to know about the RPF regime's abuses by going to hold the Commonwealth Summit in Kigali. For him, it is detrimental to this organization.
"I ask the British Government, if they are really honest, not to hold the Commonwealth Summit in Rwanda, because the values of this organisation are not those of Paul Kagame's regime…How many Tutsis are not living in Rwanda, how many Hutus are not living in Rwanda because of Kagame? If he tells you to kill, if you don't do it, he turns on you and kills you…The United Kingdom should take the decision not to support Kagame directly anymore. They have enough intelligence to know everything he's doing. They're killers, Kagame shouldn't be a leader. I'm a witness to this; they were going to kill me…"
In conclusion Kamwala Mola asks everyone who has the opportunity to help him to recover at least his money to do so. He also asks those who have gone through similar experiences to testify to Access Bank globally and to Commonwealth officials to stop pretending.
Kamwala Mola is determined not to remain silent about the injustices and persecution he has suffered at the hands of the Rwandan authorities. His determination must serve as an example to Rwandans who dare not.
Only international recognition will stop him! If a foreigner who has suffered the injustices that are commonplace in Rwanda is so determined, why don't we Rwandans who are on the verge of losing everything, our people, our belongings, why don't we open our eyes to stand up and fight. The time to fight the injustices that are happening in Rwanda has arrived. Fear is the greatest of diseases, if Rwandans do not fight it, Kagame and his men will decimate them little by little.