By: Rpf Gakwerere
CP Denis Basabose isn't any other police officer within the satanic system. His a well known ruthless assassin, who has eliminated countless of innocent people in the name of criminal Paul Kagame.
Currently, CP Denis Basabose, is a Commissioner for Counter Terrorism within the police and a senior J3 member, in the mafia network of Gen James Kabarebe, Maj Gen Jack Nziza and James Musoni. A department that is tasked with eliminating anyone perceived of opposing the satanic regime. CP Denis Basabose is a semi illiterate thug who was auto tuned to follow orders of killing in the name of criminal Paul Kagame or treacherous assassin Gen James Kabarebe.
Since he was made the head of police's counter terrorism, commissioner of police Denis Basabose has directly been in charge of surveilling, kidnapping, torturing, incarcerating and assassinating members of FDU Inkingi, and now, members of a new political party, Development And Liberty For All (DALFA) which was formed by pro-democracy leader Victoire Ingabire on 9th November 2019. Victoire Ingabire Umuhoza was one of the founding members and former president of FDU Inkingi.
Like Victoire Ingabire Umuhoza, Venant Abayisenga was a former member of FDU Inkingi and later moved to DALFA after its formation. Yesterday, 6th June 20, wasn't the first day that the brutal regime had kidnapped Venant Abayisenga, this was the second time to be kidnapped by police operatives who are under CP Denis Basabose.
In January 20, after being release from police intelligence dungeon, Venant Abayisenga went to live at Victoire Ingabire Umuhoza's residence in Remera, Kigali. And yesterday, 6th June 20, at around 4:00 PM, Kigali time, he left the residence to go and buy mobile units and never returned. He was kidnapped by police intelligence operatives who are always surveilling and monitoring Victoire Ingabire Umuhoza and her house 24/7. And this team of ruthless assassins is led by CP Denis Basabose.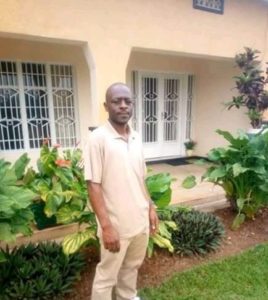 Those who know how criminal Paul Kagame and his satanic regime operates will appreciate the current dangers facing Venant Abayisenga, the path of torture, incarceration and elimination at the hands of brutal torturers and assassins. In January 20, after his release from a two year incarceration, Venant Abayisenga told a reporter about physical torture he went through at the hands of Rwanda's brutal police force. Now, his back to a similar situation, and this time, the chances of surving is slim.
With the kidnapping of Venant Abayisenga, crminal Paul Kagame's satanic regime is again on the spot light for kidnapping another opposition leader working under Victoire Ingabire the president of DALFA.
The kidnapping of Venant Abayisenga marks the continuation of 2 decades – long pattern of mysterious disappearances and deaths, as well as arrests, torture, and imprisonment of numerous opposition figures and journalists under criminal Paul Kagame's regime.
Last year, on 23 September 19, at 21:00 hours Rwandan time, Mr Syridio Dusabumuremyi, who was a follower of Victoire Ingabire Umuhoza was savagely murdered by two men in civilian clothes who came in unmarked car. According to sources on the ground, he was stabbed several times and the throat was sliced. And nothing was stolen except his life.
On 15th July 19, Eugene Ndereyimana, disappeared mysteriously on his way to Nyagatare, Eastern Province, to meet prospective members of FDU-Inkingi, an exercise to get required members for a party to get registered. Eugene Ndereyimana an FDU – Inkingi member was kidnapped by criminal Paul Kagame's Directorate of Military Intelligence (DMI).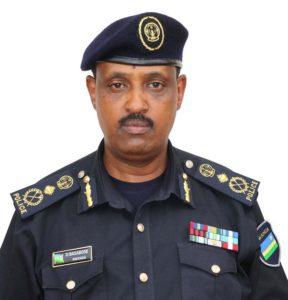 Since the 15 July 19, the wife, family or friends haven't seen him again. The wife of Eugene Ndereyimana notes, "I have lost all hopes of overseeing him alive and children are always asking were their father went."
The people who were waiting for him lost contact with him on phone around midday while he was only 5 kilometers from the meeting venue. He had last communicated with his wife in the morning while on his way to the meeting. It was later in the afternoon that the people who were waiting for him raised the alarm. Prior to this disappeance, on 3rd September 18,  Eugene Ndereyimana was intercepted by local officials and military personnel but was later released. Since when they kidnapped him for the second time on 15th July 19, no one has ever seen him again, probably he has been eliminated.
Mr Boniface Twagirimana 1st Vice President of FDU-Inkingi, was kidnapped on October 8, 2018 and his still missing, probablh eliminated.
Habarugira Jean Damascene, whose body was found dumped in Nyamata hospital on 8th May 2017, three days after his disappearance. Illuminee Iragena, another follower of Victoire Ingabire Umuhoza was kidnapped on March 26, 2016, and up to now, she is still missing, probably already eliminated.
At the start of March 2019, 30 years old Anselme Mutuyimana, the spokesperson of the United Democratic Forces of Rwanda (FDU-Inkingi), was found dead in Gishwati National Forest.
Mutuyimana's death came just three months after the acquittal of Diane Rwigara – the 2017 would-be presidential candidate and outspoken critic of Rwanda's criminal Paul Kagame, and her mother, Adeline Rwigara, of what the three-judge Kigali High Court bench called "baseless" charges of inciting insurrection and forging endorsement signatures.
Diane Rwigara was certainly not the first opposition figure to face persecution during criminal Paul Kagame's tenure.
Seven years earlier, another female presidential candidate and the leader of FDU-Inkingi, Victoire Ingabire, was sentenced to a 15-year prison term on similar charges.
Ingabire had formed FDU-Inkingi in exile in 2006. She served over eight years of that sentence before being released, along with 2,100 other prisoners, in September, 2018. At the time of her release, Ingabire said it marked "the beginning of the opening of political space in Rwanda." Given the fate of her followers, perhaps she must now be thinking she was too optimistic.
Just a month before the 2010 Rwandan presidential elections, Andre Rwisereka, leader of Rwanda's Democratic Green Party and presidential candidate, was discovered near Butare with his head almost completely severed.
That same year former Lieutenant general Kayumba Nyamwasa was shot in the stomach in Johannesburg, South Africa; he survived. The journalist investigating the attempted assassination, however, was killed in Kigali several days later. New Year's Day, 2014, Patrick Karegeya, former head of external intelligence in Rwanda, was found strangled in his hotel room in Johannesburg; he had been living in exile since 2007, after being jailed twice in his home country.
May 2017, FDU member Jean Damascene Habarugira, was summoned to a meeting with security officials. Several days later, his family was called to retrieve his body from a hospital.
Just a month before the release of Victoire Ingabire, in August 2018, FDU-Inkingi Vice President Boniface Twagirimana, was arrested along with eight other party members on charges of "forming an armed group with the intent to overthrow the government of Rwanda." Less than a month later, the Rwandan Correctional Service reported Twagirimana missing from a headcount following an unannounced transfer from one prison in Kigali to another in the southern district of Nyanza. Twagirimana is believed dead.
Criminal Paul Kagame and his bloodthirsty intelligence services are the sole perpetrators of all human rights atrocities taking place in the potato enclave (Rwanda).
————————————————————————————————————
N.B: you can follow me at – Robert Patrick Fati Gakwerere page (Facebook page), @RGakwerere (tweeter) or at my blog – rpfgakwerere.org.
However, for those in the enclave – Rwanda, the blog rpfgakwerere.org was blocked by the junta regime, it can't be accessed unless you are using VPN.