Yesterday, 14th December 2020, in Nyarugenge, Kigali, Potato Enclave – Rwanda, local authority officials locked shops, and shop owners and shop attendants were made to line up on street for over 4 hours in a military style formation. After being paraded for more than 4 hours, they were transported to a stadium for a talk down on Covid-19 prevention measures.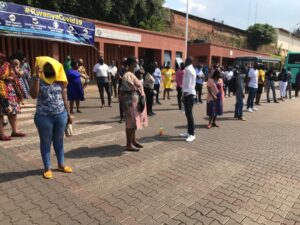 According to local officials, the shop owners had failed to implement Covid 19 prevention measures within their respective shops, these shops will be closed for 1 month and shop owners fined as a punishment to shop owners for failing to follow Covid 19 regulations on prevention measures.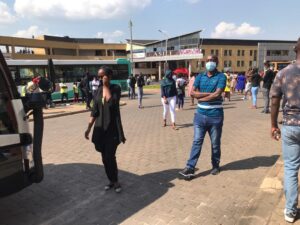 At the end of one month punishment, each shop owner must demonstrate to local officials their willingness to respect Covid 19 prevention measures before a shop can be allowed to reopen.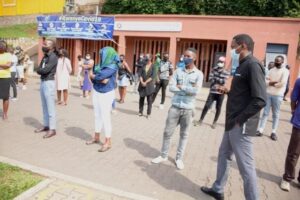 In criminal Paul Kagame's land, oppressed and enslaved subjects are supposed to adhere to rules set by the satanic regime any deviation attracts heavy punishment.
————————————————————————————————————
N.B: you can follow me at – Robert Patrick Fati Gakwerere page (Facebook page), @RGakwerere (tweeter) or at my blog – rpfgakwerere.org.
However, for those in the enclave – Rwanda, the blog rpfgakwerere.org was blocked by the junta regime, it can't be accessed unless you are using VPN.