Paul Rusesabagina, an outspoken critic of the Rwandan government who gained international fame through the 2004 movie "Hotel Rwanda," sued a Greek air charter company in the U.S. for helping Rwandan agents kidnap him in an elaborate hoax.
Rusesabagina, 66, has been detained in his former country since late August, when he "disappeared" after boarding a GainJet Aviation SA flight for what he believed was a speaking engagement in Burundi, according to a complaint filed Monday in San Antonio federal court. Instead, he was flown to Rwanda, where he was arrested on arrival in Kigali and is being held in Nyarugenge prison.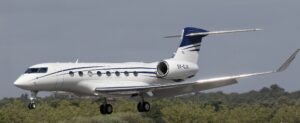 Rusesabagina was awarded the U.S. Presidential Medal of Freedom in 2005, America's highest civilian honor, for saving more than 1,200 countrymen hiding in his hotel from machete-wielding gangs during the 1994 genocide that claimed hundreds of thousands of Rwandan lives. Rusesabagina's family has lived in exile in central Texas for several years after fleeing Belgium, where Rusesabagina holds citizenship. He has repeatedly criticized the African country's leadership for political repression and extensive human-rights abuses.
Rwandan President Paul Kagame recently announced the former hotelier will be tried on nine terrorism-related charges alongside Rwandan rebels accused of murder. Rusesabagina maintains he has never aided terrorists and only assisted diplomatic and humanitarian interests.
Rusesabagina claims GainJet's pilot and co-pilot were responsible for their passengers' safety yet did nothing when they saw his abductors bind his hands before the plane landed in Kigali instead of Burundi.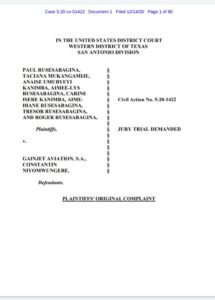 "GainJet and its employees and agents did not issue any international 'Mayday' call or 'squawk '7700" on the radio — the internationally recognized code for distress or an emergency situation in flight," Robert Hilliard, the Rusesabagina family's lawyer, said in a 90-page complaint that catalogs alleged human-rights abuses by Kagame's government and political party.
The complaint also accuses Constantin Niyomwungere, a Rwandan secret service agent who duped Rusesabagina into the fictitious speaking engagement, of conspiring with GainJet and of violating U.S. anti-terrorism and terror-victims' rights laws.
Rusesabagina, his wife and their six children are named as plaintiffs in the suit. Much of the complaint documents the numerous accusations against Kagame and his government, which allegedly perpetrated human rights violations, including the murder of hundreds of thousands of Hutu Rwandans, and undermined the Rwandan democracy by suppressing opposition parties and rigging elections.
"Targeting of Mr. Rusesabagina increased as he became an internationally known humanitarian and continued to speak out against Rwandan government human rights abuses, including when Mr. Rusesabagina spoke in support of the United Nations' Mapping Report in 2010. That report concluded that President Kagame and his government are responsible for war crimes and crimes against humanity in the Congo," the lawsuit states.
It continues, "As a result of these criticisms of Kagame and his government, Mr. Rusesabagina became the subject of harassment, threats against his life, at least one assassination attempt and a decades-long smear campaign by Mr. Kagame's government and its state-run media."
This coordinated harassment has culminated, the lawsuit claims, in Rusesabagina's August 2020 arrest in Kigali.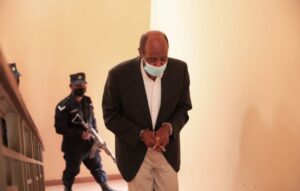 According to the allegations, Rusesabagina was asked to leave his home in San Antonio, Texas, and travel to Burundi by way of Dubai to speak at churches and at public gatherings about his experience during the Rwandan genocide.
When Rusesabagina got to Dubai and boarded a plane chartered by GainJet, a private airline based in Athens, Greece, he expected to be taken to Burundi for this speaking circuit. Instead, he alleges he was joined by Niyomwungere, a "Rwandan operative," and taken to Kigali, where Rusesabagina "had previously sworn that he would never return."
"As the plane neared the Kigali airport, the coconspirators bound Mr. Rusesabagina," the lawsuit claims. "When Mr. Rusesabagina got off the plane, he was surrounded by armed Rwandan law enforcement, blindfolded, and tied at the hands and feet. The conspirators then tortured Mr. Rusesabagina by keeping him bound by his feet and hands, and keeping him blindfolded, for three days."
After imprisoning him for weeks, Rwandan officials indicted Rusesabagina on "terrorism" charges, which he says is cover for being "a high-profile and effective critic of Kagame and his regime."
Rusesabagina and his family are represented by Robert Hilliard of Hilliard Martinez Gonzalez LLP in Corpus Christi, Texas. The family seeks statutory and punitive damages under the Torture Victim Protection Act, the Alien Tort Statute and international law, in addition to alleging civil conspiracy, fraud, false imprisonment and intentional infliction of severe emotional distress.
Kagame has said Rwanda did nothing wrong in the arrest of Rusesabagina, and the Rwandan government has rejected allegations by international human-rights groups that the country's intelligence network has abducted and killed former allies in Rwanda and abroad.
The case is Rusesabagina v. GainJet Aviation, 20-cv-1422, U.S. District Court, Western District of Texas (San Antonio).
————————————————————————————————————
N.B: you can follow me at – Robert Patrick Fati Gakwerere page (Facebook page), @RGakwerere (tweeter) or at my blog – rpfgakwerere.org.
However, for those in the enclave – Rwanda, the blog rpfgakwerere.org was blocked by the junta regime, it can't be accessed unless you are using VPN.