By: Rpf Gakwerere
Machiavellian rehabilitation process of a threat or indisciplined goon/minion:
1) Pick an official within your subordinate
2) Accuse the official with a crime i.e corruption or embezzlement
3) Drop/remove the official from his/her function/post
4) Extensively Humiliate the person, Psychological torture being a key element, if possible physical torture
5) Allow the person time to repent
6) Re-appoint the person with a far bigger position
7) He/she will comeback adoring you as a Demigod. Psychological fear will always drive him/her into total submission and fear
Intelligence officer Paul Kagame has mastered Machiavellian operation tactics, he has brutally ruled through machiavellian dark art of cunning, scheming, and unscrupulous manoeuvres.
Military Intelligence students who trained in North Korea, Cuba, Russia and China are taught this rehabilitation process. While in Uganda, Intelligence officer Paul Kagame had short intensive military Intelligence training courses in Cuba and North Korea, thus allowing him to master Machiavellian concepts of regime survival through ruthlessness and ways to manipulate subjects (citizens).
Criminal Paul Kagame is always using Machiavellian rehabilitation process to install submissiveness upon his subjects especially those serving him. The recent case being Maj Gen Emmanuel Gasana alias Rurayi, who went through the above process,
1) He was dropped
2) He was publicly humiliated as corrupt individual
3) Imprisoned at Kumurindi detention centre
4) Psychologically hit by imprisoning him with civilians and low ranking military personnel not on section of senior military officers.
4) Assassin Emmanuel Gasana started sending different messages and repenting to his master, Paul Kagame.
5) Released from prison and instructed not to leave his house unless given permission.
6) On Monday, March 15, 2021, Gen Emmanuel Gasana alias Rurayi was reappointed by criminal Paul Kagame.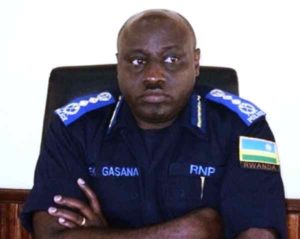 Gen Fred Ibingira, assassin Brig Gen Dan Munyuza, Loudspeaker Olivier Nduhungirehe, Evode Uwizeyimana…etc; have all gone through the above rehabilitation process. For those who are unlucky, they are either eliminated or put on permanent joblessness/Agatebe/Gatebe.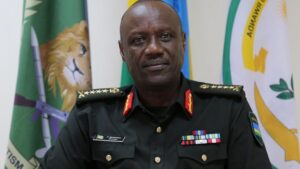 ————————————————————————————————————
N.B: you can follow me at – Robert Patrick Fati Gakwerere page (Facebook page), @RGakwerere (tweeter) or at my blog – rpfgakwerere.org.
However, for those in the enclave – Rwanda, the blog rpfgakwerere.org was blocked by the junta regime, it can't be accessed unless you are using VPN.