By: Rpf Gakwerere
Today, president Museveni who is the commander in chief of the armed forces has promoted well deserved patriotic Ugandans.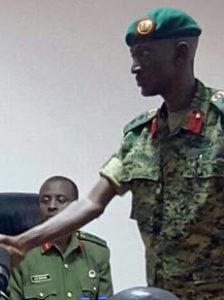 This has been my best news of the year. Thank God, after the assassination of gospel singer Kizito Mihigo, I totally needed great news, and today God has delivered the greatest news; the promotion of patriotic and disciplined Ugandan military officers in Uganda People's Defence Forces.
1) Brig Gen Abel Kandiho promoted to a Major General.
2) Brig Gen Moses Rwakitarate promoted to a Major General
3) Col CK Asiimwe promoted to a Brigadier General.
Thank you for loving your country and protecting the general public and their properties.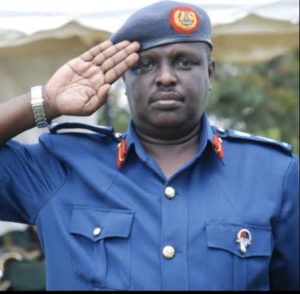 Damn to criminal Paul Kagame and his hate against the people of God. You can go and hang. For the past 3 years, Criminal Paul Kagame invested heavily in different elimination schemes against these patriotic officers especially Abel Kandiho and CK Asiimwe.
On daily basis, these patriotic military officers are dehumanised by Criminal Paul Kagame's owned media outlets for merely being patriotic to their country. But their heavenly creator – God is still protecting them.
President Museveni also promoted Brigadier Ddiba Ssentongo, Deputy Managing Director, National Enterprise Corporation (NEC), the business arm of UPDF, to the rank of Major General. He is among the NRA commanders who defeated Obote's forces in Luwero Triangle during the NRA war in the 1980s.
He also commanded battles in DRC as Ugandan and Rwandan forces fought to remove President Mobutu Sese Seko.
Other senior officers promoted to the rank of Major General include Hudson Mukasa who is the Defence attache to Kenya; Lucky Kidega, Defence attaché to Somalia; Innocent Oula, UPDF MP and head of Civil Military Cooperation; Geoffrey Katsigazi, the deputy deputy commander of the UPDF Airforce; Jack Bakasumba, the Joint Chief of Staff Uganda Police and Charles Okidi, Chief of Staff, Airforce and George Igumba, Chief of personnel and administration among others
As a corporal, I give triple salutes to the promoted Generals. Salutes of love, respect and admiration.