By: Rpf Gakwerere
Mr Syridio Dusabumuremyi has just been brutally eliminated by DMI operatives in plain clothes. Mr Syridio Dusabumuremyi has been the National Coordinator of FDU in Rwanda.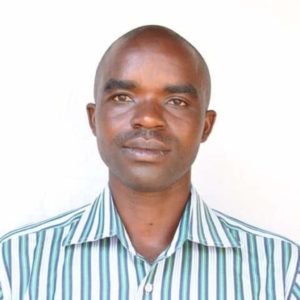 Today, 23 September 19, at 21:00 hours Rwandan time, Mr Syridio Dusabumuremyi was savagely murdered by two men in civilian clothes who came in unmarked car. According to sources on the ground, he was stabbed several times and the throat was sliced. And nothing was stolen except his life.
More details about this brutal murder by DMI elements to come. Oppressed and enslaved Rwandans know that it's only criminal Paul Kagame's intelligence operatives that drive unmarked and tinted cars. Just this year, 2019, more than 10 members of FDU of Mrs Victoire Ingabire Umuhoza have either been eliminated or kidnapped.
Mr Syridio Dusabumuremyi has left behind a wife and two children. Criminal Paul Kagame's dark plan of eliminating whoever comes close to Victoire Ingabire Umuhoza continues.