By: Rpf Gakwerere
Below is dictactor Paul Kagame's minister of Information and communications technology – Paula Ingabire. Earlier today, Minister Paula Ingabire's cousin, Kalisa Mupende was brutally assassinated with grade one poison after 10 years of incarceration in criminal Paul Kagame's dungeon (more on this gruesome assassination of an innocent person to be posted later.)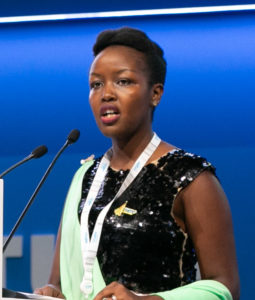 Will Paula Ingabire continue to serve and sing criminal Paul Kagame? Obviously, 100% the goon will continue praising the brutal dictactor.
The Rwandan society is the most selfish and dangerous society. It's a society that siblings can kill each other, it's a society that parents can kill their children and vice versa, it's a society that neighbours can kill neighbours, a society that relatives can kill relatives, it's a society that anyone can betray another person for cheap, a dangerous society that has committed genocides and exported genocide to neighbouring countries i.e DR Congo. It's from this background that this goon, Paula Ingabire will continue serving satan until satan turns against her.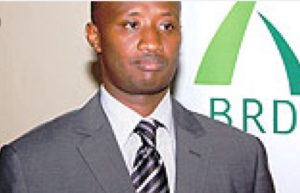 A short history is always a good reminder, for example, young Paula Ingabire took up criminal Paul Kagame's offer to be a minister, well knowing that his father Protais Musoni is in criminal Paul Kagame's black book. To Paula Ingabire, or Rwandan society in general, family betrayals are implanted within the DNA, they betray each other and life moves on as normal. The society has turned cold blooded to the point that anyone is ready to betray another person for Lucifer's dime.
Criminal Paul Kagame's Kangaroo court cases of Col Tom Byabagamba and Brig Gen Frank Rusagara demonstrated properly the Rwandan society. A society of betrayals, selfishness and assassination killings at will.
R.I.P Kalisa Mupende
N.B: you can follow me at – Robert Patrick Fati Gakwerere page (Facebook page) or at my blog – rpfgakwerere.org.
However, for those in the enclave – Rwanda, the blog rpfgakwerere.org was blocked by the junta regime, it can't be accessed unless you are using a VPN.